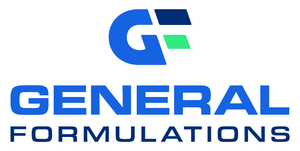 General Formulations GF 212 Traffic Graffic® 3.4mil Matte White Vinyl, Clear High-tac Removable Adhesive, 90# Layflat Liner.
Floor and carpet applications. Removable from Carpet and Floor - 6 months
GF 212 is a 3.4 mil polymeric matte white calendered vinyl coated with a special formulated clear solvent removable adhesive laminated to a 90# layflat liner. This product was specifically designed to adhere to common commercial carpets and allow for easy and clean removability of the graphic. The 90# liner offers excellent product layflat in a variety of ambient conditions along with ease of application of large format graphics. 
Print Compatibility: Solvent, Latex, and UV ink
Recommended Laminate - GF 213 Traffic Graffic™ or Cover 5 Slip-resistant Matte Floor Laminate 4 mil