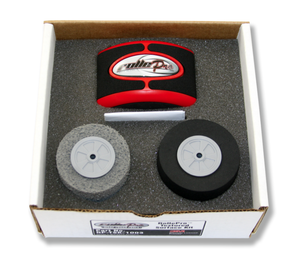 RollePro™ brings speed and comfort to a once time consuming application process.
The RollePro™ Textured Surface Kit includes a standard ergonomic design handle, a specially formulated heat-resistant original wheel and a high temperature wheel.
This high temperature wheel can be used on a variety of surfaces such as brick and concrete.
RollePro™ Textured Surface Kit - RP-TSK-1003